Vintage AxCx / A.C T Shirt 1994 - XL
Regular price

$100.00
Sale price
Pickup currently unavailable
Share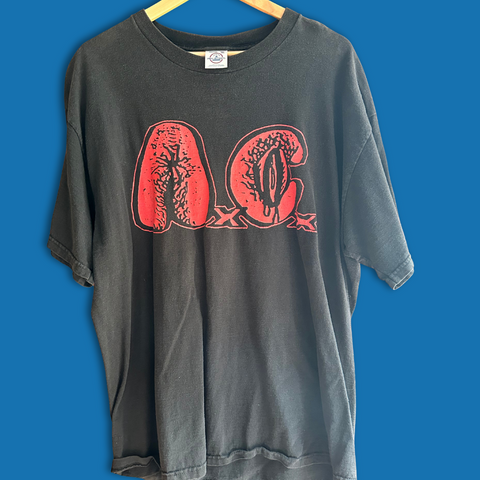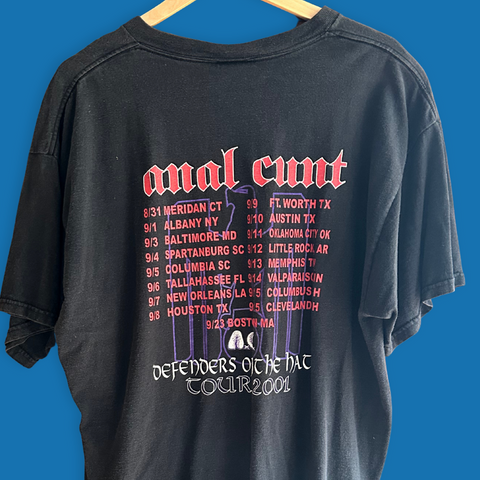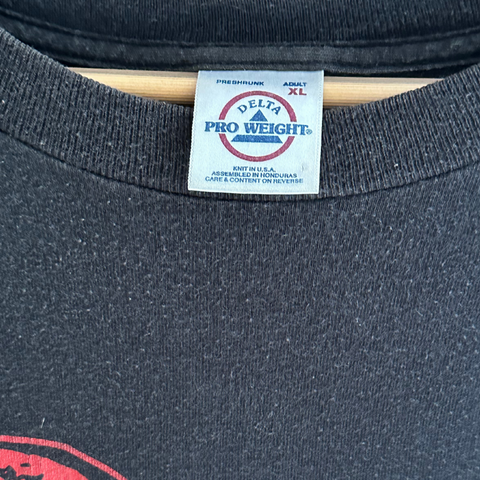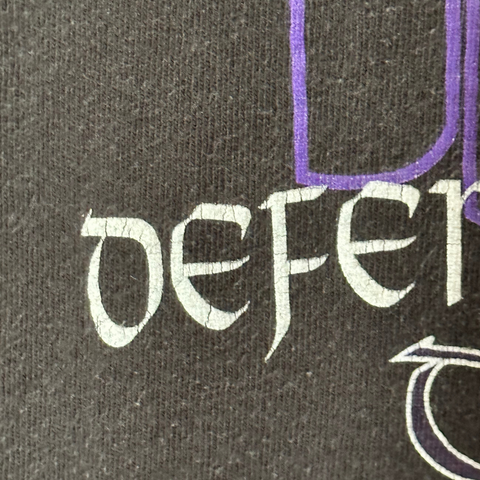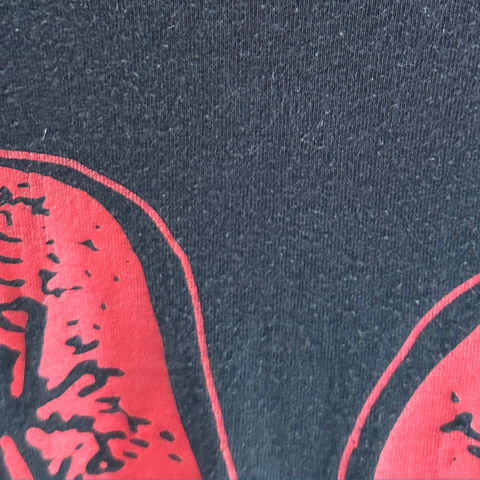 OK, this one is special. If you've ever listened to this infamous grindcore outfit, and weren't offended, you may want run a diagnostic on you moral compass. Because their music was unflinchingly subversive, misogynistic, bigoted, homophobic and atonal. But it somehow managed to be equal parts light hearted. It always felt like performance art to me, and I maintain the belief the band had no malicious intent or dark agenda, and as listeners we were supposed to be able to catch the wink and the nod going on. 

The band's founder Seth Putnam admitted the band's name "Anal Cunt" was an attempt "to get the most offensive, stupid, dumb, etc. name possible". And A.C. got press because of their antics. Odds are I wouldn't have ever heard of them had their branding been more conservative. Anyone aware of GG Allin, knows this strategy was in no way innovative. Putnam made it no secret he would to deliberately send the band's work to critics to provoke negative reviews.
Critic Steve Huey labeled their album Morbid Florist as "barely listenable." And I wouldn't disagree. But they were on Relapse for a while, and that label suffers no fools. Of course I see nothing redemptive in the work of A.C, but I do like a challenge and A.C. vinyl is hard to find. A.C. t shirts are even harder to find.

Challenge accepted. I've found a total of five true vintage pieces. I'm not entirely sure why there are so few, but I found some beauties over the years. 

This one is legendary. It's been listed for like five years.


 

The one I've listed here was the only authentic A.C. shirt I found for under $500, so I snagged it immediately. This one is for the true collector. A deep offensive cut, but so rare.

Condition:

Size: XL
Color: Black
Wear and Wash: Good condition. No apparent stains. May 20 washes
Blank: Delta