Homey D. Clown "Homey Don't Play That" Shirt - L
Regular price

$100.00
Sale price
Pickup currently unavailable
Share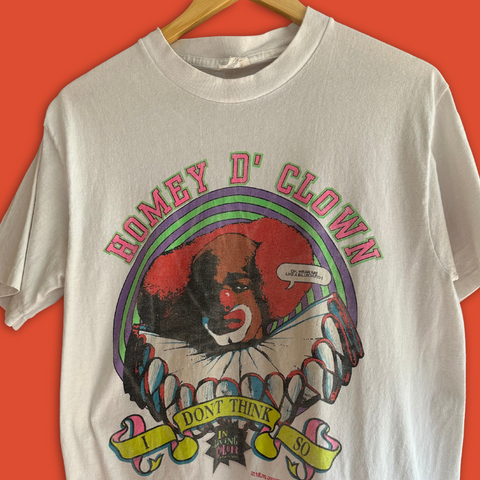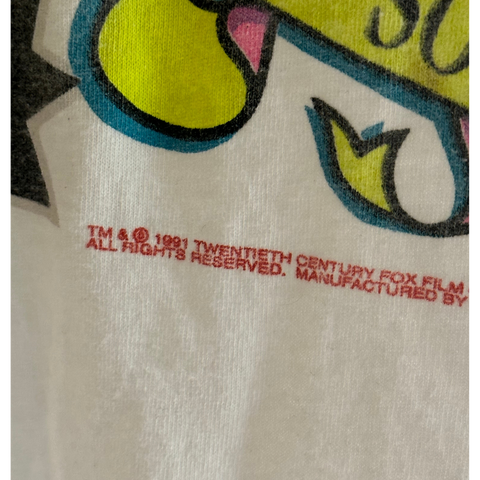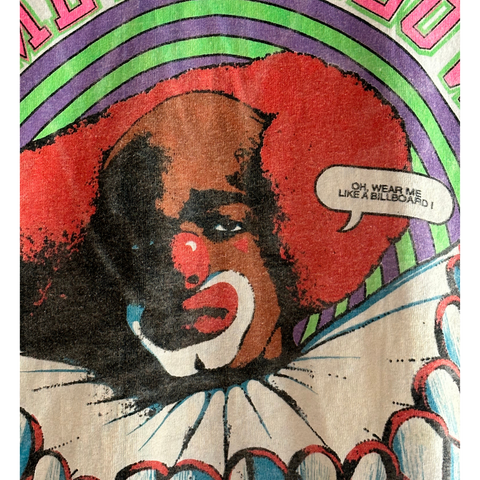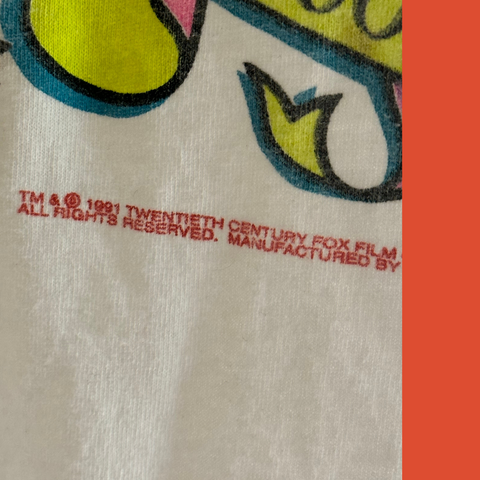 I was not particularly fond of In Living Color, but I remember watching it. The Wayans brothers were prolific, and the show's more successful bits were everywhere, in every conversation, for what seemed like years. Overnight, grandmothers and 4 year olds alike were tagging their own bullshit with "homey don't play" that. Jerry Springer was saying it.
Homey D. Clown (played by Damon Wayans) with his magenta, bald, afro wig and his "ward of the state" tempermant were iconic from jump. Unlike typical clowns, he refuses to make a fool of himself. Instead of performing gags on himself, he often responds with "homey don't play that."
Anyway, I'm as horny for irreverant global phenomenon as the next guy, and this shirt spoke to me on a ebay spiral and at watched it for months. And then a couple of other watchers saw it, and my voyeursim turned into a bidding frenzy. May have been by design, may have been spontaneus. No idea. Just glad I got the shirt.
Great condition, FUN STUFF tee. Perfect faded print. Seems like it's a true large.