Vintage Don Caballero Shirt - Post Rock - XL
Regular price

$100.00
Sale price
Pickup currently unavailable
Share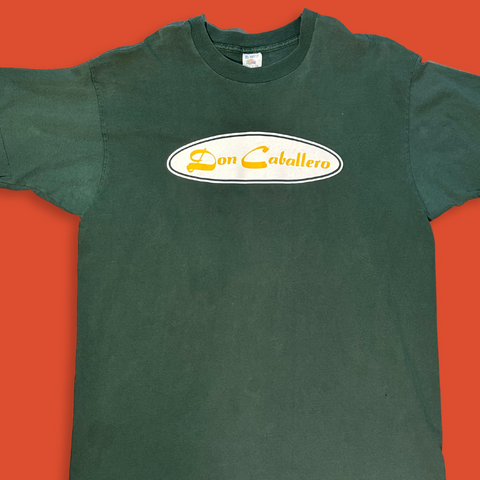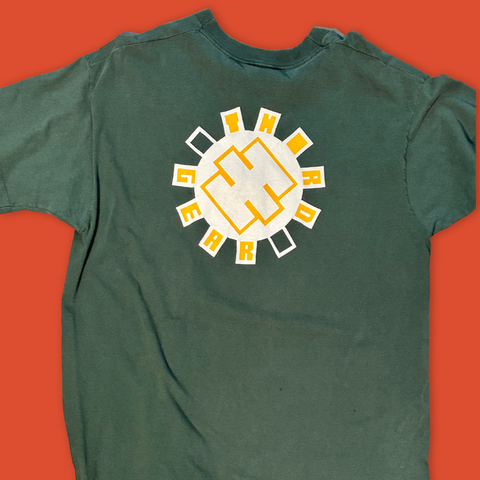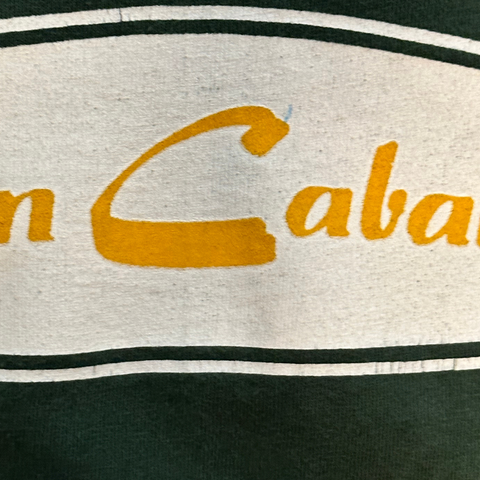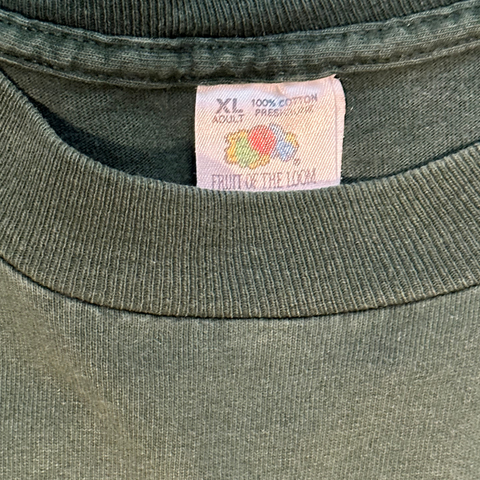 The first time I heard Don Cab was in the late '90s, and my cowrkers were all members of local post-rock bands with similar atonal inclinations and 6-minute songs full of harmonics and lyrics so sparse, you could call them instrumental acts and you wouldn't be wrong.
When I discovered post rock ne' math rock, I didn't say "finally, music for me and my people." No, I just looked at the speaker it was blaring from and turned my nose up. Unlike my musician co-workers at Tortillas on Ponce de Leon in the late '90s, my ability to digest obscure music was unformed. This had no corners. No verses. No hooks. But Slint's Spiderland forced me and my poser brethren to turn a corner, and bands like Don Caballero and Tortoise, who married jazz with distorted guitars and punk rock sensibilities, stood out as innovators with clever almost subliminal hooks, that it took a dozen listens to find. Don Cab were also cool looking. Here's a live set they did in 2000, a couple years after I was introduced to their music. 
I bought this shirt from
hackified
, one of my favorite sellers on eBay. They get me. I knew this was a legit Y2K piece right when I saw it. DIY silkscreen looked a certain way in the '90s and this is it:
Way too much cheap acrylic.
Off center screens. Two colors.
Thick fruit of the loom double stitch, heavy duty blank


Microsoft paint graphic
Check, check, and check.