Vintage High On Fire T-shirt - Large - Very Rare
Regular price

$100.00
Sale price
Pickup currently unavailable
Share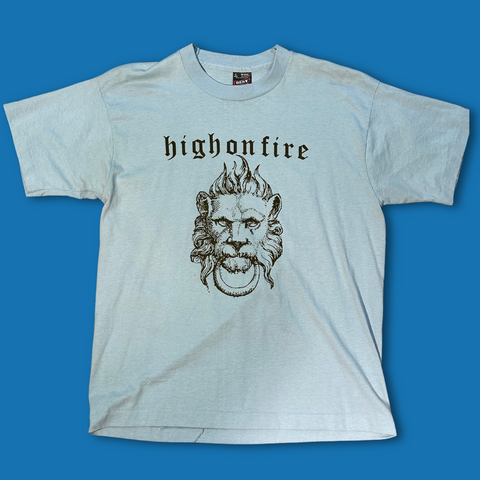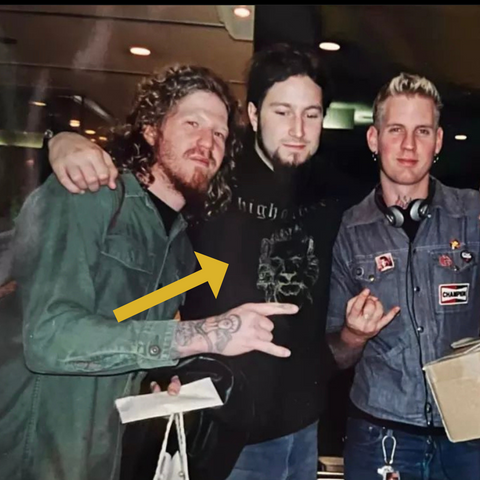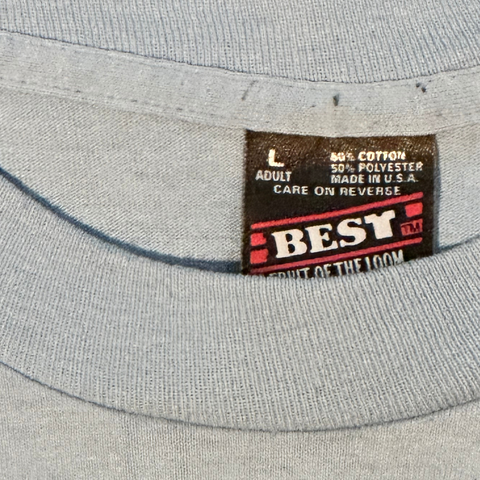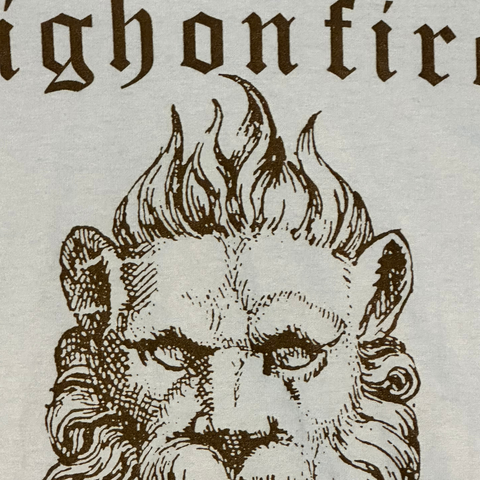 When my business partner, Rob and I bought our silkscreening equipment from Mastodon's Troy Sanders, we unknowingly inherited some amazing customers and when the bands would come through town, they'd stay at my house and re-up on merch.
High On Fire
was one of those bands.
When Troy was training us, he made sure we understood each band's
peccadillos
and preferences. When he got to High On Fire, he pulled out three screens: this one, one with no graphic, just text, and one with a photograph of the band on it. We were instructed to never use the screen with the picture of the band on it because Matt (Pike), the now legendary genius behind High On Fire and Sleep, thought it was no bueno.
This was a test print we did for High on Fire in 2001 when they were on tour with Mastodon. I've included a picture of Troy Sanders wearing the same print. We used gold ink with a touch of brown I believe to bring down the bling effect. 
This shirt is mint and as authentic as they come. It's light blue, and the blank is a Fruit of the Loom Best. Truly a rare one.