Vintage Lou Reed New York '88 T Shirt
Regular price

$100.00
Sale price
Pickup currently unavailable
Share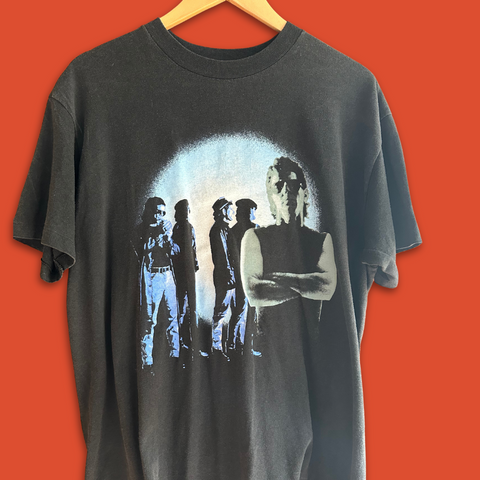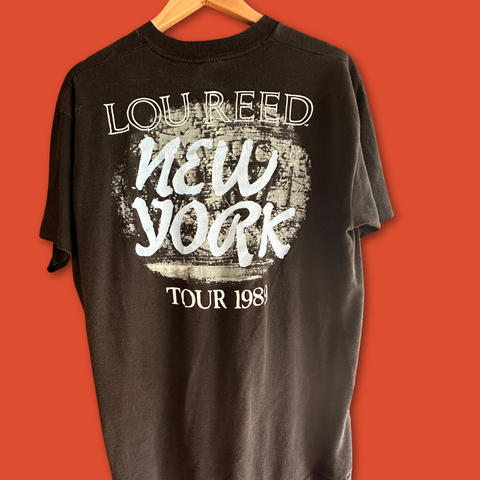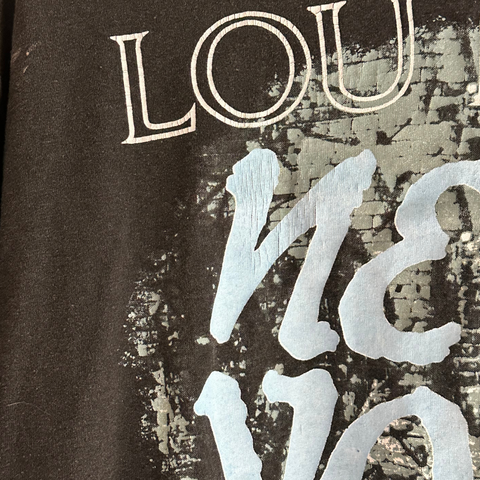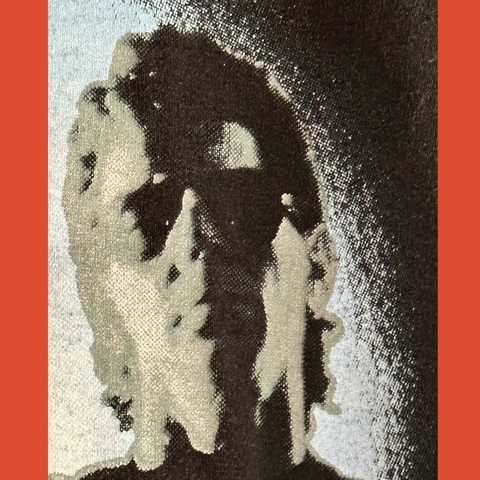 In 1989, over two decades after Velvet Underground's formation, Lou Reed released his 15th solo album titled "New York".
Reed, a native New Yorker, left an enduring mark on the city through his music and art. The album paid homage to the city, its people, and the broader culture, and was produced by Reed and Fred Maher. It achieved critical acclaim and commercial success, with the single "Dirty Blvd." reaching #1 on the Modern Rock chart.
The album charted at #40 in the US and #14 in the UK, earning Gold certification in multiple countries. Reed collaborated with Velvet Underground drummer Moe Tucker on two tracks, solidifying their reunion. The album's popularity played a significant role in the band's subsequent reunion the following year. This vintage Lou Reed shirt, gently worn and charmingly faded, is from his 1989 New York tour.
I owned this album on cassette, and I loved it, especially the song "Romeo had Juliette." But Boulevard was the single with the MTV video.
I'd been introduced to Velvet Underground and was well aware of Reed's solo work, but this was the album I wore out. It was so simple, yet so unique. And he cussed a lot.
I've owned two iterations of this shirt, and unfortunately this is not the OG. I bought it about 5 years ago from an old punk rocker, who said they never wore it because the album was too commercial. Whatever. Great shirt featuring the magic, bravado, and infinite cool of the late great Lou Reed.
This shirt is perfectly worn, heavy machine-inked silkscreening and lack of wear gives it a fragile feel.
50/50 Cotton-poly Blend
Size: L
Made in U.S.A