Vintage Vision Streetwear "Jinx" T-shirt - Large
Regular price

$100.00
Sale price
Pickup currently unavailable
Share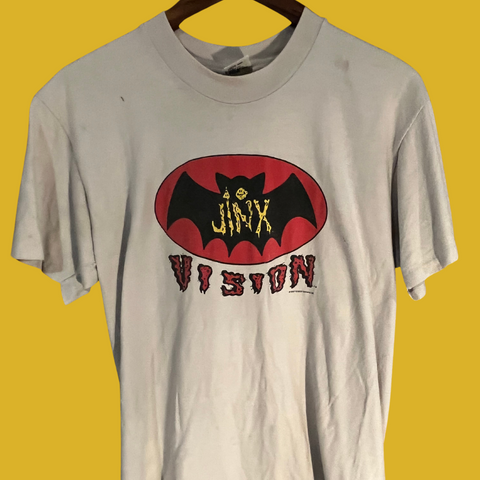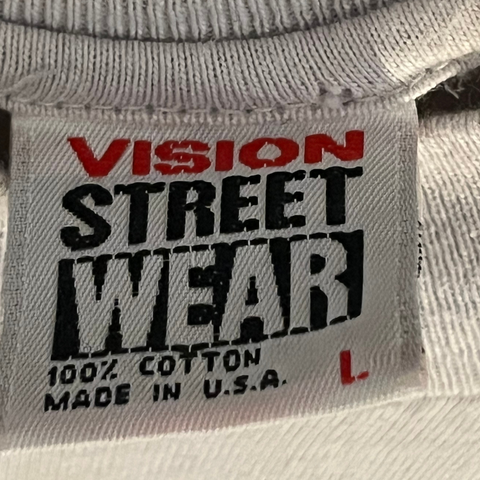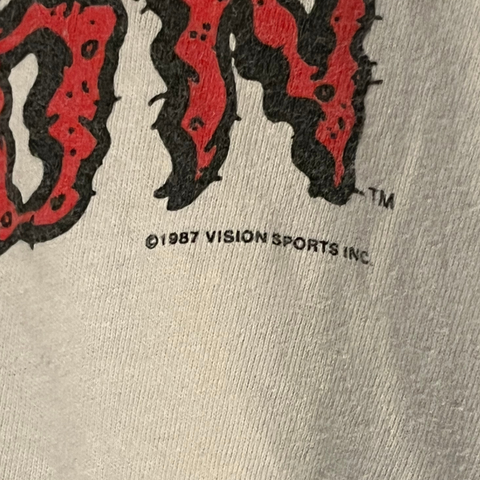 Vision Street Wear, an American apparel company, has been dedicated to BMX and skateboarding since its establishment in 1976 by Brad Dorfman. The brand gained recognition by sponsoring legendary skateboarders Mark 'Gator' Rogowski and Mark Gonzales. Although primarily known for its skateboards, Vision Street Wear also slung a very popular clothing line: t-shirts, hoodies, and shorts.
Capturing the rising popularity of skateboarding in the mid-1980s, Vision Sports introduced the iconic 'Vision Street Wear' brand. Alongside clothing, they expanded their product range to include shoes and broadened their target audience to encompass the BMX industry. The brand's distinctive logo, intricately designed by Greg Evans, drew inspiration from the popular summer 1984 "FRANKIE SAYS RELAX" t-shirts by Frankie Goes to Hollywood.


This was my shirt. I bought it at Stratosphere skateboards in Atlanta's OG quirky neighborhood Little Five Points in 1987 from the late great Thomas "Mouse" Taylor, memorialized here in a Thrasher article. I was a horrible skater, borderline poser. I wore this shirt probably 20 times, and retired it because I eventually realized I wasn't fooling anyone with this rag. But what a beautiful rag it is.