Warren Zevon Vintage '70s T Shirt - Large
Regular price

$100.00
Sale price
Pickup currently unavailable
Share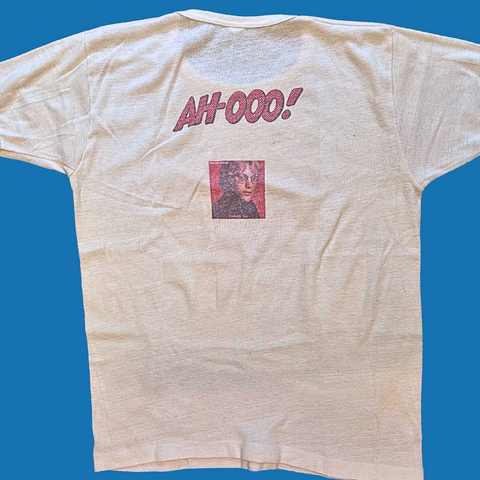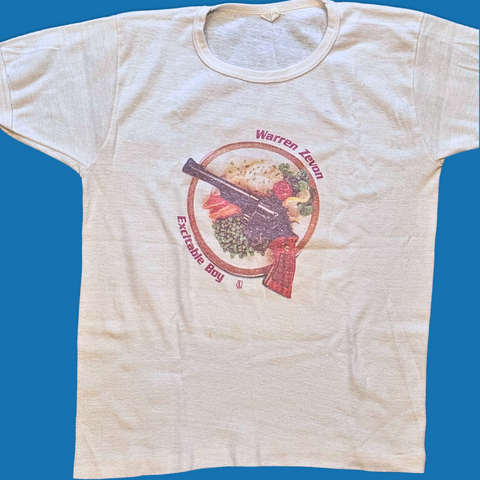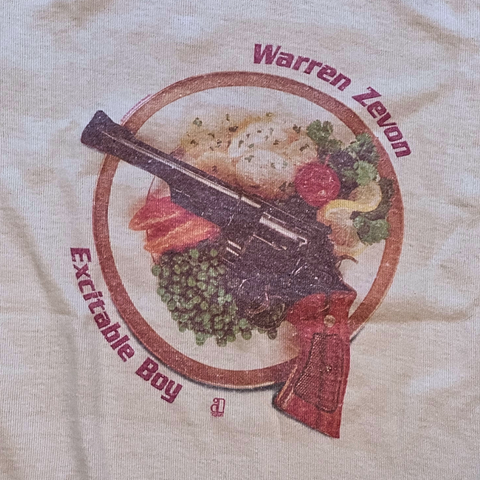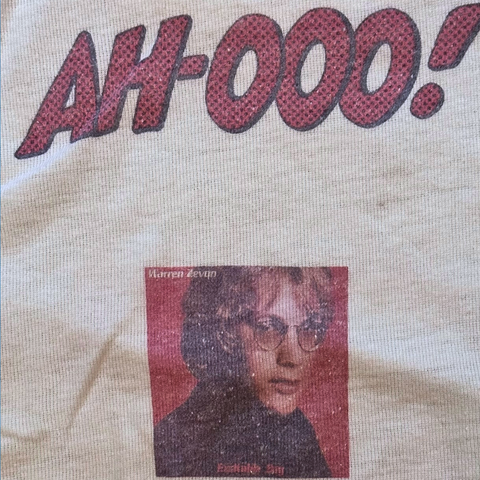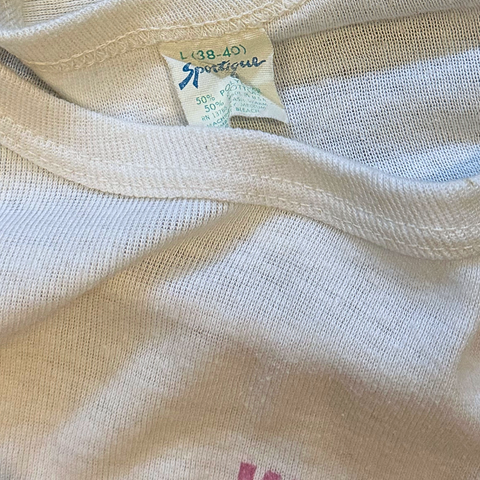 Warren Zevon was an exceptional, idiosyncratic, singer-songwriter and an artist's artist. Riding to fame in the late '70s, Bruce Springsteen, Neil Young, Tom Petty, and Bob Dylan held him in the highest regard. I challenge you to find a record store clerk over 35 who doesn't dig Warren Zevon. He was known for his wit, dark humor, and distinctive storytelling in his music. Born in 1947, he gained recognition for songs like "Werewolves of London" and "Lawyers, Guns and Money." Zevon's work is characterized by its lyrical depth and often explores themes of love, life's unpredictability, and societal commentary. But with lines like
"I saw a werewolf drinking a pina colada at Trader Vic's. His hair was perfect."
He sadly succumbed to lung cancer in 2003, but his legacy endures as an influential figure in the world of rock and folk music despite his reluctance to be a star.
"I don't remember stardom with any longing," Zevon told Rolling Stone as he was knowingly recording his goodbye album in 2002. "It was a brief opportunity to be rude: 'Fire that opening act. I don't like the way he looked at me.' My success was a fluke. I was a folk singer who accidentally had one big hit."
The shirt is a likely a late '70s print and part of a promotional package for the 1978 release of "Excitable Boy",

tag size is large (Modern medium/small)

brand is Sportique

No visible defects

Material: 50% Cotton, 50% Polyester.